Valentine's Day is a wonderful opportunity to share your love with all the people you truly care about.


With the special day just around the corner, Royalty curated the perfect Valentine's week offer "Buy 1 Platinum Card & Get A Complimentary One for Your Loved One."


Royalty is a privileged platform offering discounts in 6 different categories. We are not just a discount platform, we are your lifestyle partner! What benefits you get being a Royalty Cardholder find out more here and check out all our exclusive partners by clicking here!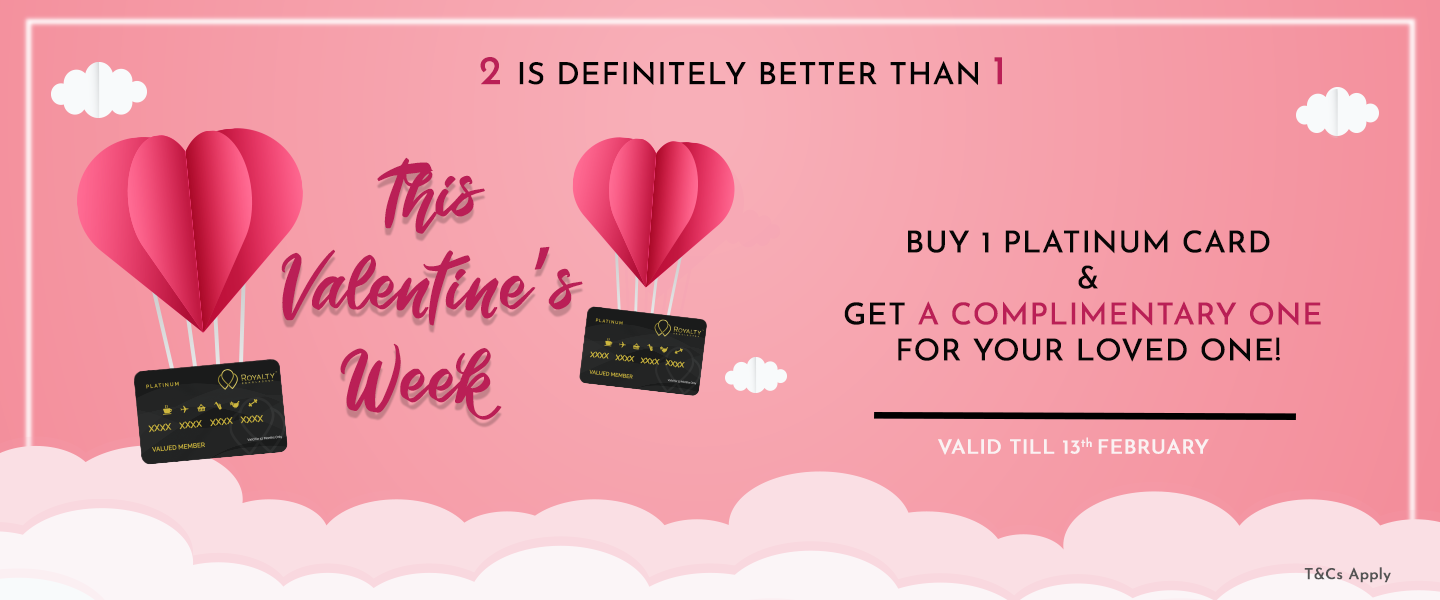 Valentine's Week Offer
Follow the regular process to order your first platinum card. Details on how to order can be found here.
Once you have successfully ordered your first card, a Promo code will be sent via e-mail to you within 24 hours. 
Follow the same procedure to register for the second platinum card, apply the promo code in the payment page to get the offer.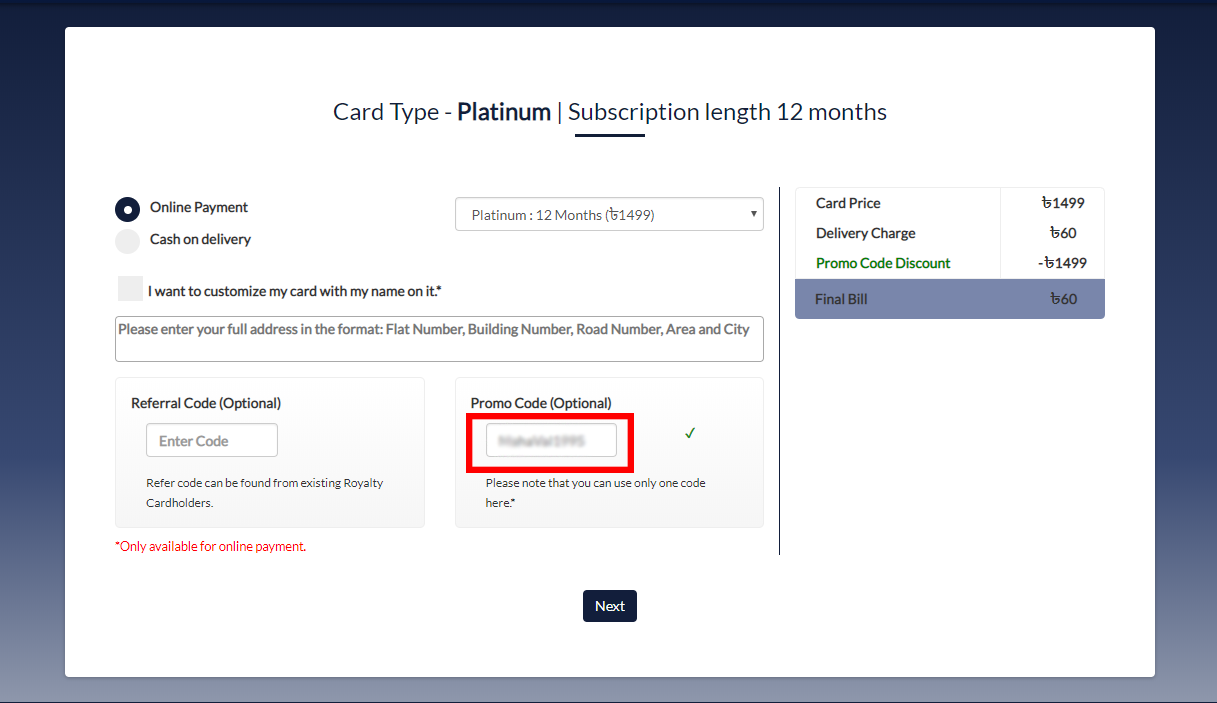 Enter Promo code in the Card payment page
*The promo code can be applied only once and is valid until 15/02/19 11:59 pm.
*The Delivery charge and customization charge (if applicable) will be applied on both the cards.
*Delivery time for Valentine's Week order is 5–7 working days.


In the case of customization, only the first two names will be used. If you want to change that, please email us within 24 hours at [email protected] or you can call our customer service at +880–963–862–0202.


Make this Valentines a memorable one and share your love with Royalty.