We all have more or less heard about Royalty. Whether on Facebook or Instagram or elsewhere; they are everywhere!
After all the hype, you might still be wondering what is Royalty? If you are lost, know that you are not the only one as our concept is fairly new & unique in Bangladesh.
Royalty is a privileged platform offering discounts/offers in 6 different categories. You can be a member of this platform by getting yourself a Royalty Membership Card. It's not just a discount platform, it can be your lifestyle partner once you get it! We are not trying to convince you to buy the card, but hey if the crown fits!
So what are the categories?
As mentioned above, we have 6 categories for you to avail discounts/offers from. From your first coffee of the day to your late-night chills with your friends, we've got you covered. We know you might have it all, but who doesn't like a little bit of extra savings! So here are our categories:
Food and Drinks
All the fancy places that you thought are out of your budget, with Royalty that problem will not stop you anymore. Partners like Pier 138, El Patron, Mainland China, Chows and so on can now be on your new dinner date bucket list (if you have one!).
Lifestyle
Some brands are just too cool for us to afford at times. We mean wallet-wise. But we just admire the brand so much that we save up to get their particular products. We feel you! That's why we are here with the opportunity to cut you some slack from this expensive life.
Beauty & Spa
Like it or not, a good chunk of money is spent on our parlour bills every month. Staying beautiful is no longer as simple as doing nothing. We need to invest in beauty too now. But why pay extra when you can save with Royalty Membership Card?
Entertainment
Life can get boring after a long week of a hectic life. But we say go out and check out the cool activities around you during your leisure time. That's where Royalty Membership Card comes handy!
Health and Fitness
Keeping your fitness in check can get difficult when you have to pay out from your budget to get the membership card for your gym. But with Royalty Membership card you can do that within your budget.
Getaways
If you are a traveller and planning to look around the country, get Royalty Card. You can avail of unbelievable discounts for hotel rooms, resorts and many more!
Card Options:
Our membership program is available in 3/6/12 months. The regular price of Royalty Membership is: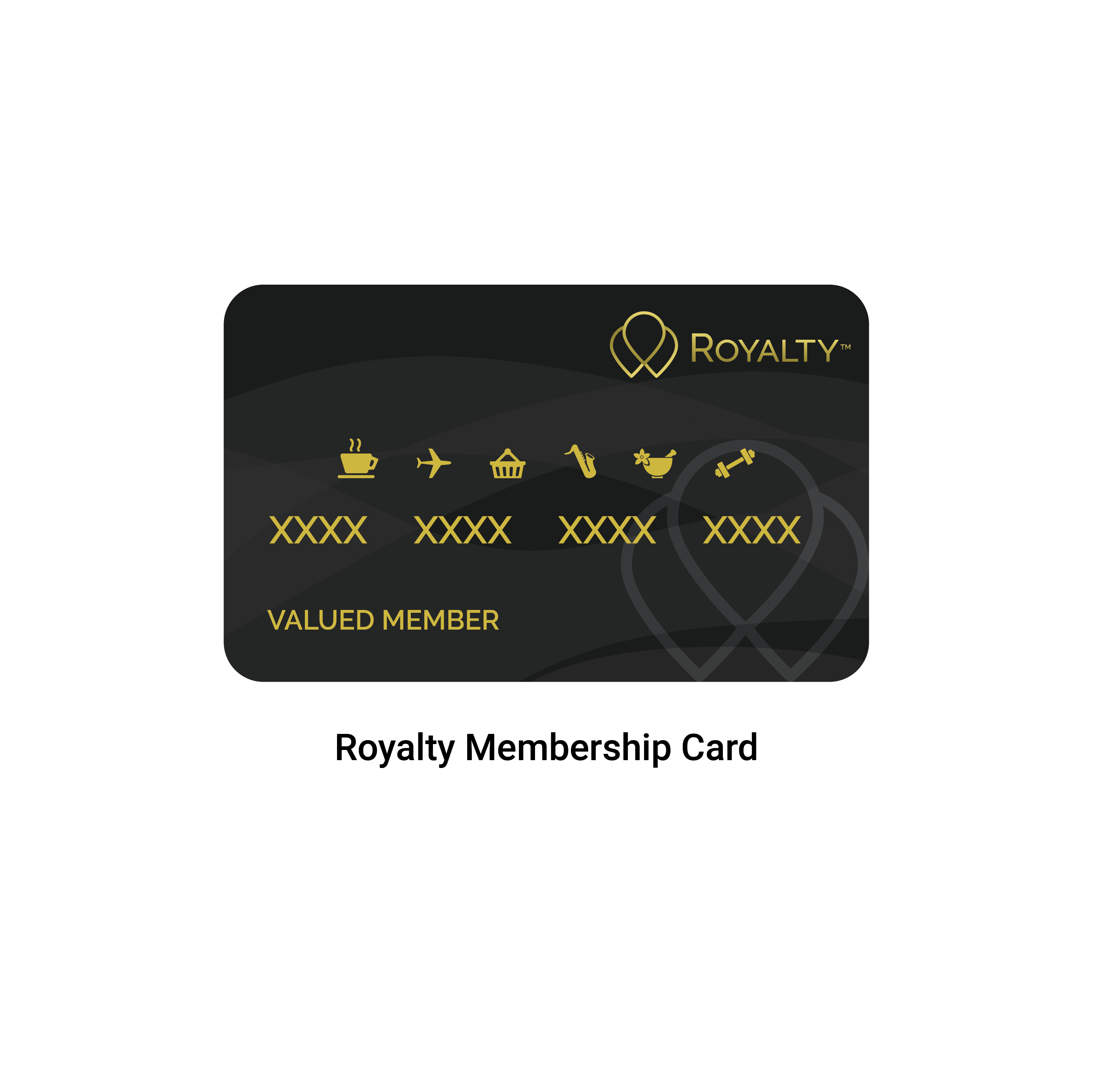 If you are still in the pickle whether you should get this card that fell out of nowhere and flooded on your social media, then one line for you; Go get it! Because Royalty Membership Card is not just another card in your wallet, it's your new lifestyle!
Buy the Royalty card by signing up here! New users can avail trial too!
Check out all Royalty Partners and discounts/offers details here.