We were thrilled to be part of one of the biggest winter events in Dhaka which was hosted by S A V V A. It was a 2-day event which was held on the 20th & 21st of December. The event was held amongst other premium brands in Dhaka where Royalty had the opportunity to showcase our service to the consumers. Young people and families with their children and influencers of Dhaka turned up and visited our booth in numbers.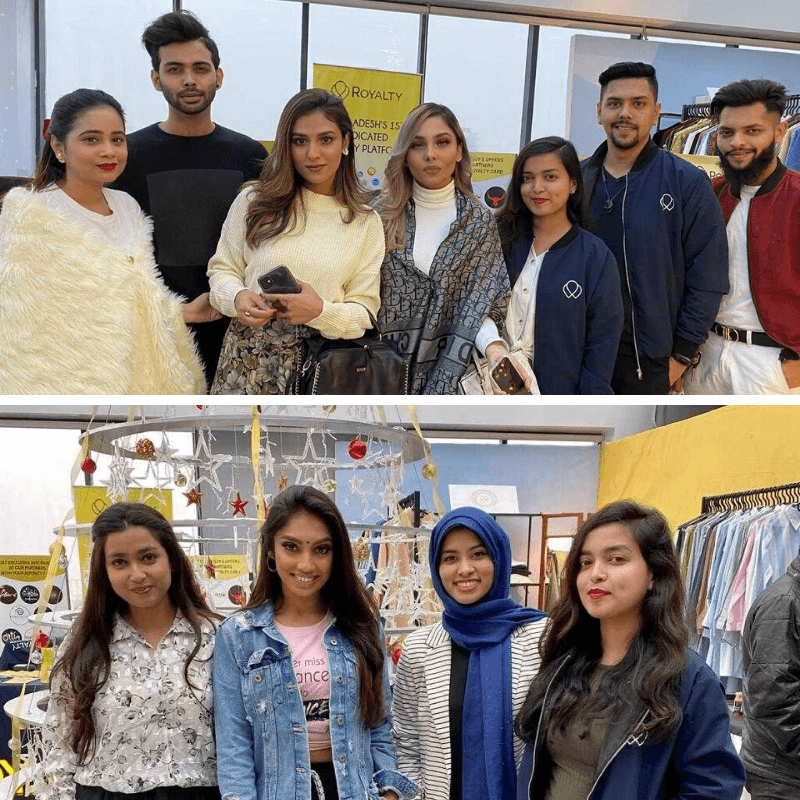 Our Team with the Influencers 
The place was decorated with a white theme and a beautifully lit drop-down Christmas tree. Guests were greeted with welcome drinks and canapes and were also served with mouth-filling cream cheese-filled truffles and chocolate brownies.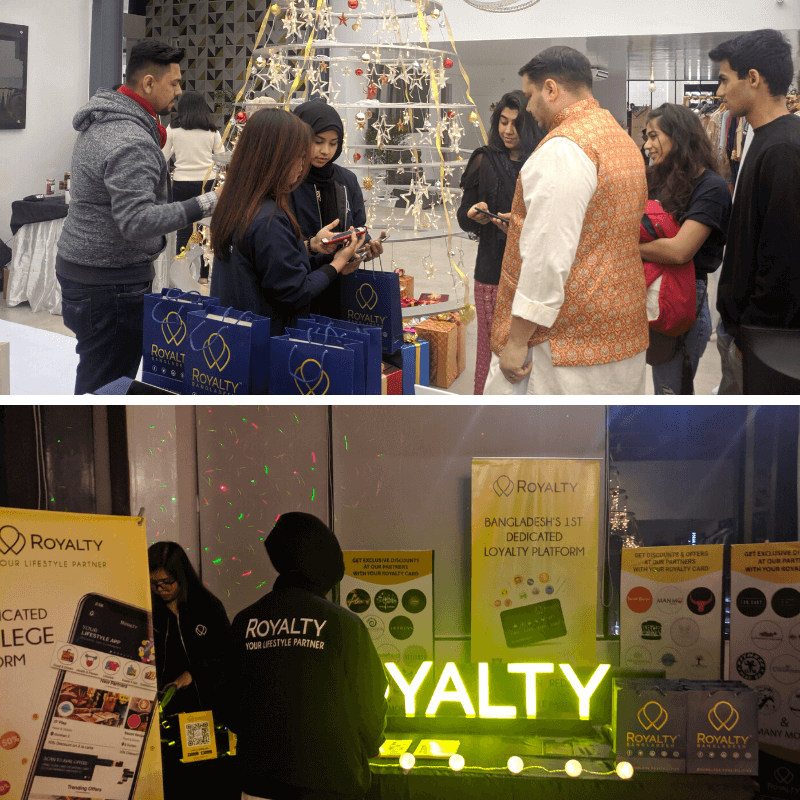 Visitors at our Booth
The place was almost like Santa's crib. With music playing in the background, and rooms lit with warm lights, it was the perfect place to take instagrammable pictures along with your favourite Instagram Influencer! In the evening, guests enjoyed a live DJ performance and photo session with S A V V A's in-house photographer.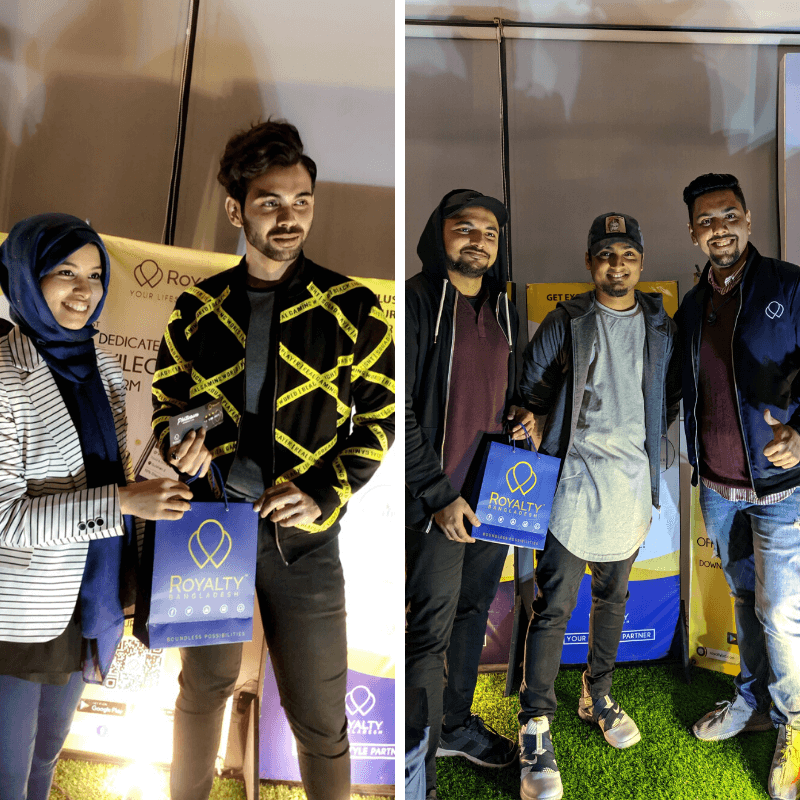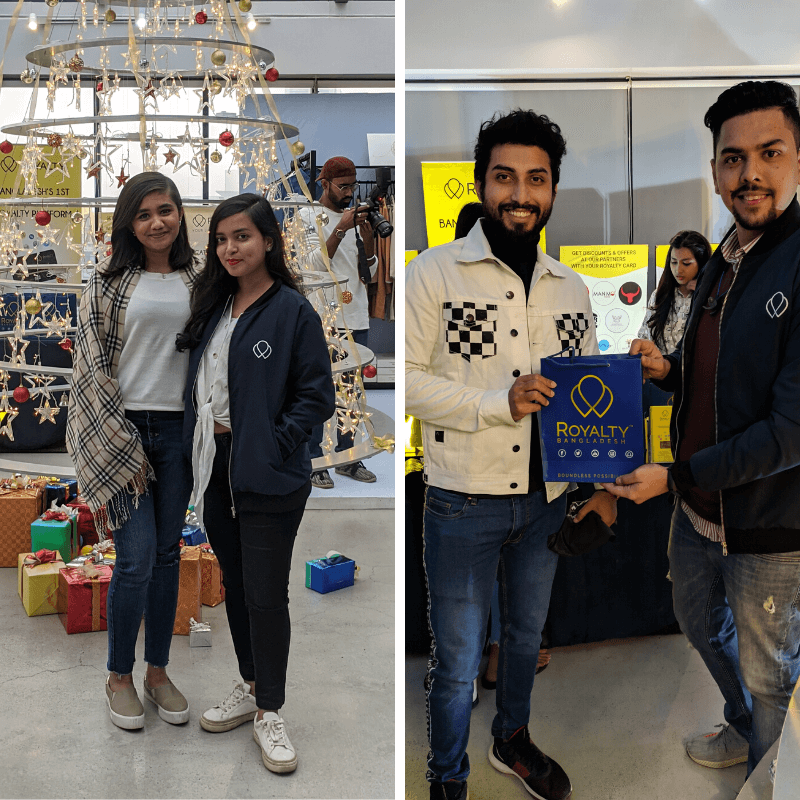 Happy customers, happy us!
Influencers visiting our stall loved the idea about what we had to offer. Guests who joined our platform from our booth instantly availed their discount from S A V V A and dined with their friends & family. They also appreciated our unique concept which they came across for the first time in Bangladesh. Most of them mentioned that they would love to see more of their favourite brands featured on our list of partners. 
It was saddening for us to have enjoyed this event only for a few days, but we will surely be coming back soon with more offers and discounts for all our customers in the next upcoming events!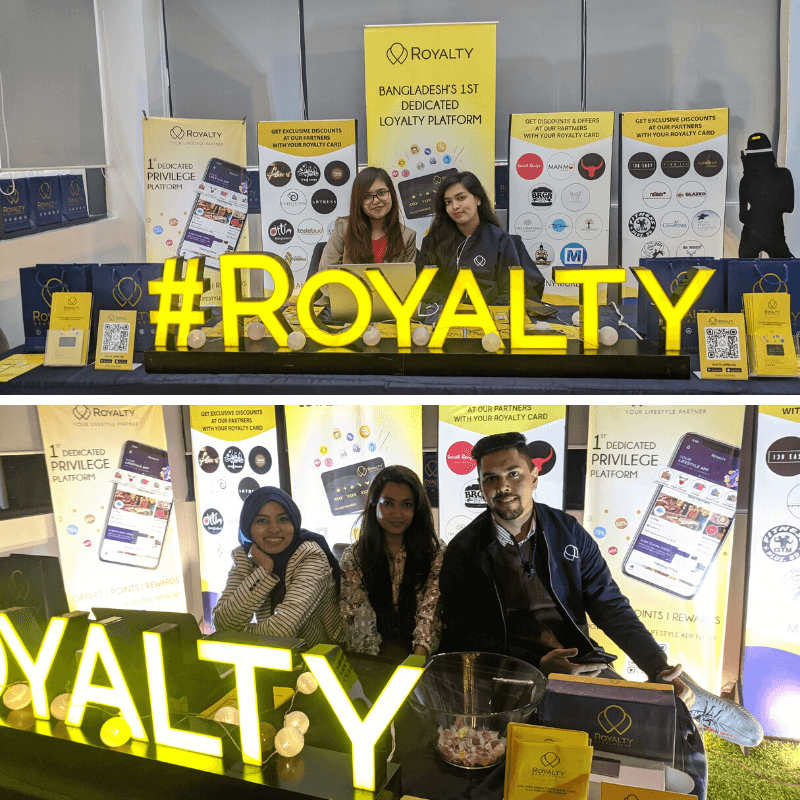 Our Team