The team was elated to have had the opportunity to visit North South University. We hosted an event for four days starting from 31st July to 4th of August, 2019. We collaborated with the NSU MUN club, to become the lifestyle sponsor of this year's iconic event, NSUIMUN 2019.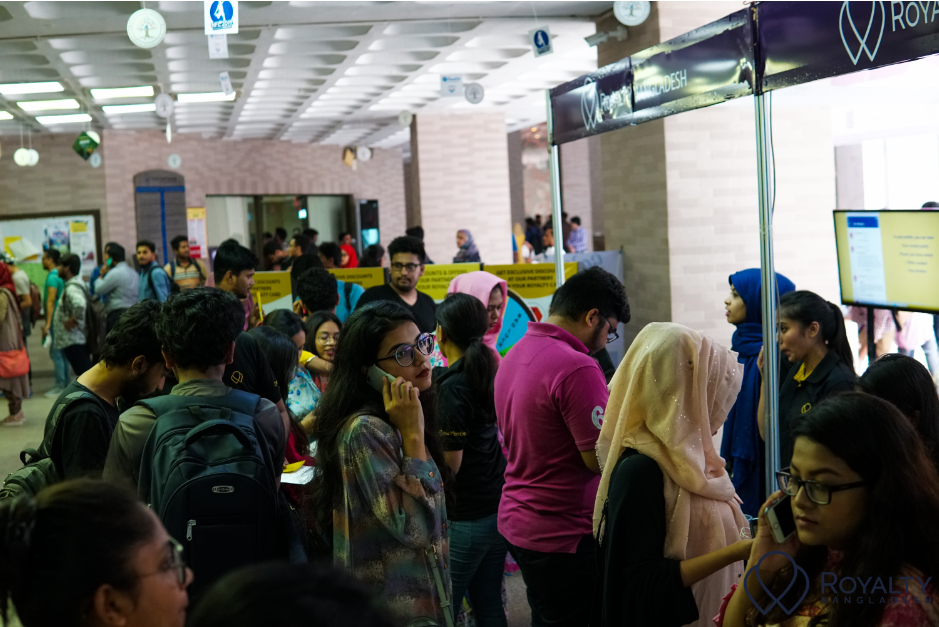 People swarming in to learn about Royalty
We had an overwhelming engagement on the very first hour of setting up our booth, and students were swarming in to quench their curiosity about what our platform had to offer. We had set up a registration booth and an activity booth for the students and our crew was hard at work explaining everyone about our unique platform. Students were eager to learn about how the membership worked and the ways to avail of all the tempting offers. They were grateful to have discovered the first-ever dedicated privilege membership program in Bangladesh where their doors were open to offers and discounts at over 150+ outlets in Dhaka without the hassle of any credit cards or other additional procedures.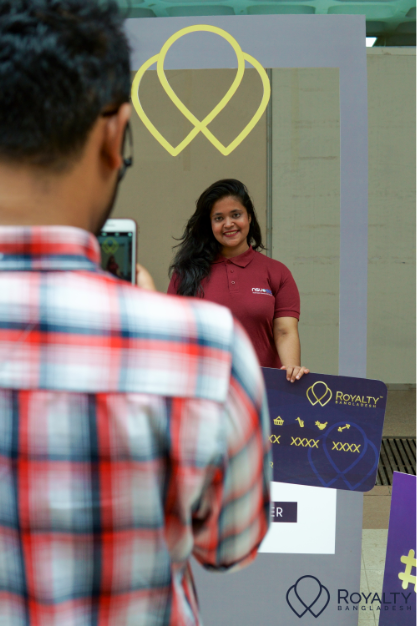 A happy customer dropping by our photobooth
From spinning the wheel to throwing a basketball through the hoop to unlock gifts and discounts, we had all the exhilarating entertainment that kept everyone on their toes and left them wanting more. Students enthusiastically took part in the activities and clicked pictures at our photo booth to frame the moment. About a quarter of our participants from NSU won big discounts while grabbing Royalty's membership through the games and brought more friends along to join our platform.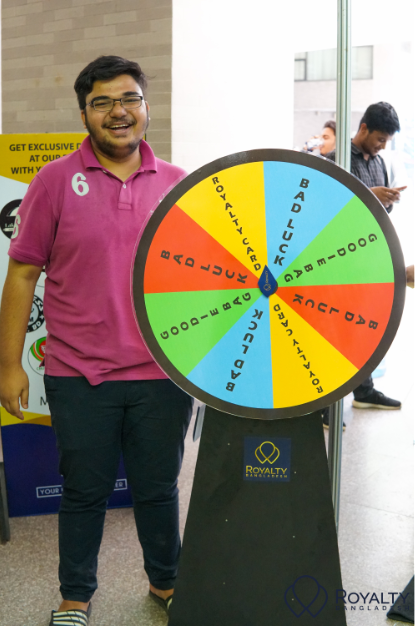 A lucky winner of our Spin the Wheel game
At the end of the day, our team was still energetic and made sure to keep a memory of the successful event.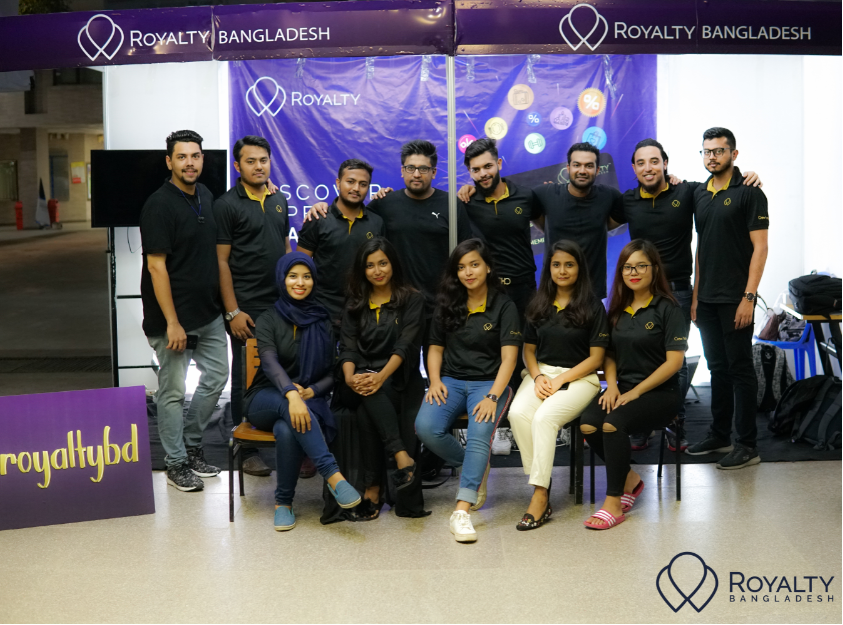 Royalty Team
We have never been more content by participating in an event where our cards were sold out. It was a great pleasure for our team to have engaged with the students of NSU and to have been able to pitch our platform to them. We cannot wait to go back!
If you want to reminisce about the unforgettable event, view more pictures here: http://bit.ly/RBDATNSUPHOTOS
If you want to be a part of Royalty and to get your hands on exciting discounts, sign up and register here: https://www.royaltybd.com/login