It was a great pleasure for the Royalty Team to meet with the students of IUB once again! They have welcomed us with excitement and showed great interest in Royalty. Our team enjoyed the IUB Carnival, a 3-day event.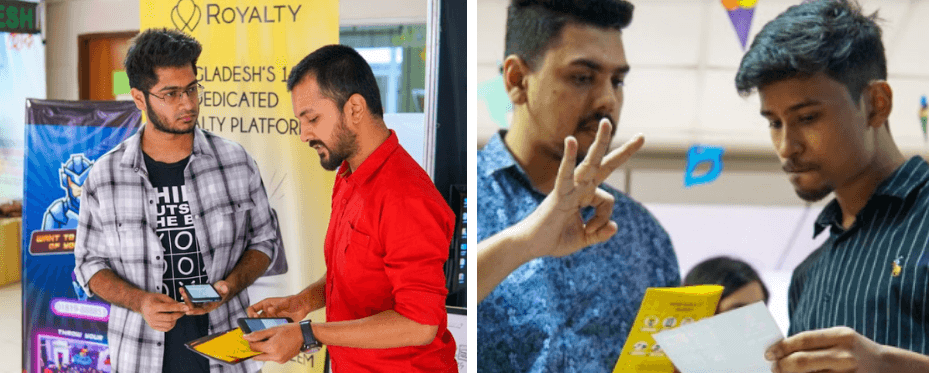 Once again at IUB
We partnered up with one of our Royalty partners, Laserwars. We took this opportunity to pitch our platform to the students on the campus and encouraged them to participate in the activities hosted by Laserwars. We got 4 times more engagement than we expected this time. We also gave out free Laserwars coupons to all the participants.
They have been very curious about our service, how the product works and also about what our partners had to offer. We even had students who visited our booth the second day and third day with more of their friends by hearing about our service on the first day.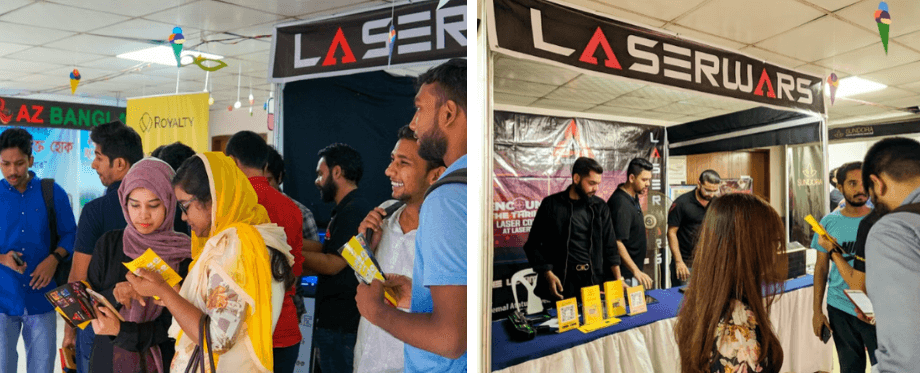 Royalty X Laserwars
From shooting with laser-guns to playing laser-tag to win our 12 months card, we had all the exhilarating entertainment that kept everyone on their toes and left them wanting more. Students enthusiastically took part in the activities and clicked pictures to frame the moment. About a quarter of our participants from IUB availed big discounts while buying the cards and brought more friends along to join our platform.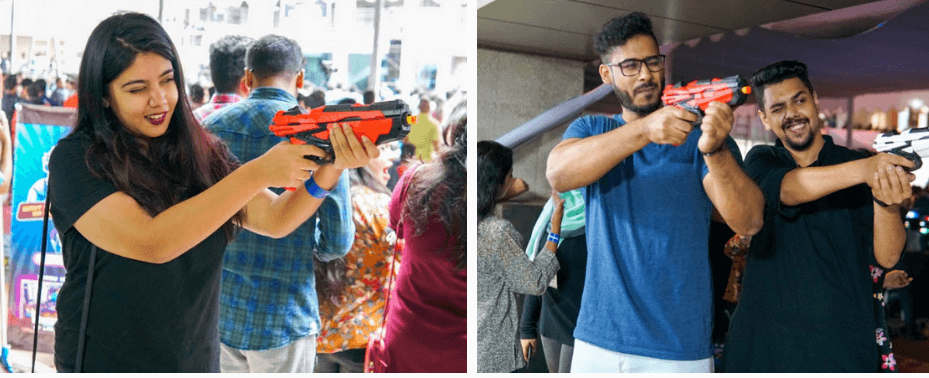 Students taking part in our booth activity
At the end of the day, our team was still energetic and made sure to keep a memory of the successful event by enjoying the concert of James and sang along, ending the day with sheer joy! If you want to look back to the memorable event, view more pictures here: Royalty X Laserwars @IUB

Ended our event with Guru
If you want to be a part of Royalty and to get your hands on exciting discounts,
sign up and register here.