This Friday, Royalty had quite the opportunity to engage with the Instagram influencers of Dhaka. Social influencers including fashion, makeup, lifestyle and food bloggers attended the Royalty Meet and Greet event hosted at Tree House Banani. They were given a warm welcome and handed welcome cards with their names and IG handle printed on it along with Royalty Goodies. Our team was delighted to have them present at the event.

Event at Treehouse

The meet up was held at Treehouse and was organized by our Royalty team. We had a good conversation about how blogging scene is growing in Dhaka with time and how everyone is adapting it. 


At first, one of our royalty team members gave out a small introduction about our company, and then our CEO of the company Mr. Abdullah Chowdhury came and had a pleasant introductory session with our influencers and explained how our product works. He also discussed and introduced a few team members to the influencers.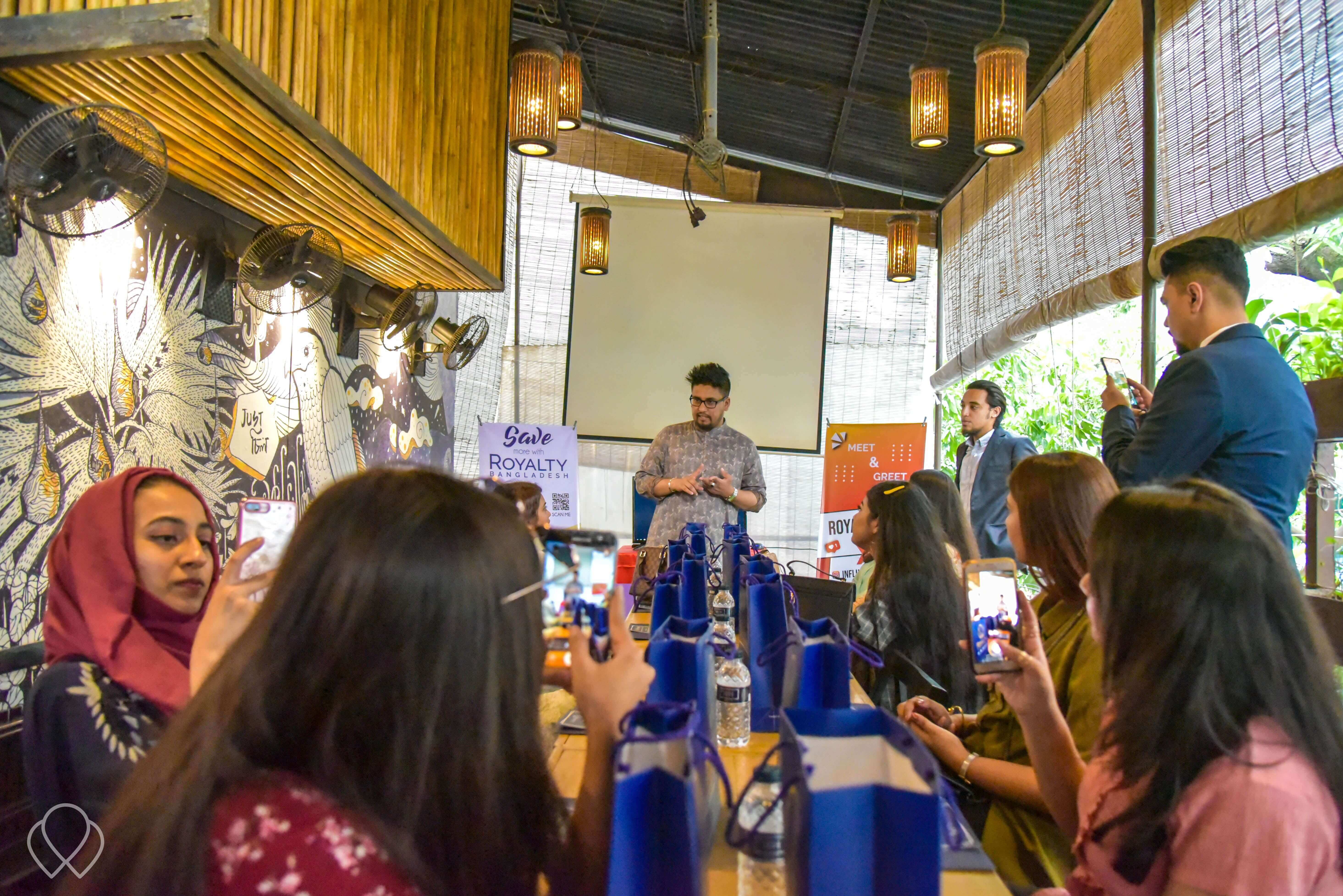 RoyaltyBD team pitching about our platform with the influencers 



Royalty Goodie Time!


After all the chit-chat had ended, we all had a wonderful lunch together, and then our guests were given goodie bags with their customized Royalty Card in it which they were really happy to receive.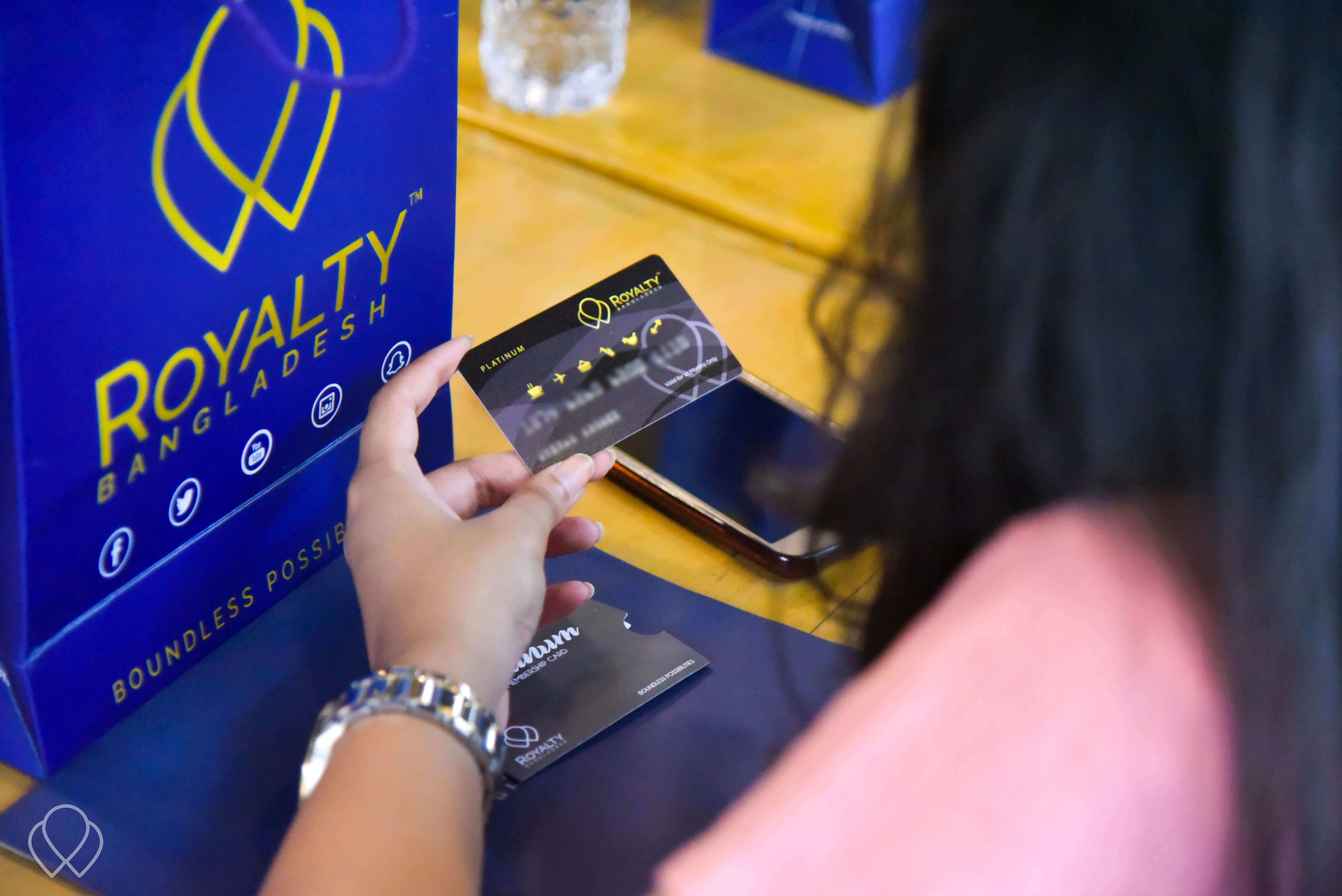 One of the influencers with her customized Royalty card

At the end of the event, the influencers had their fun boomerang videos and group photo session with us. They all had a great evening, and have shown a great interest in our business idea of Royalty.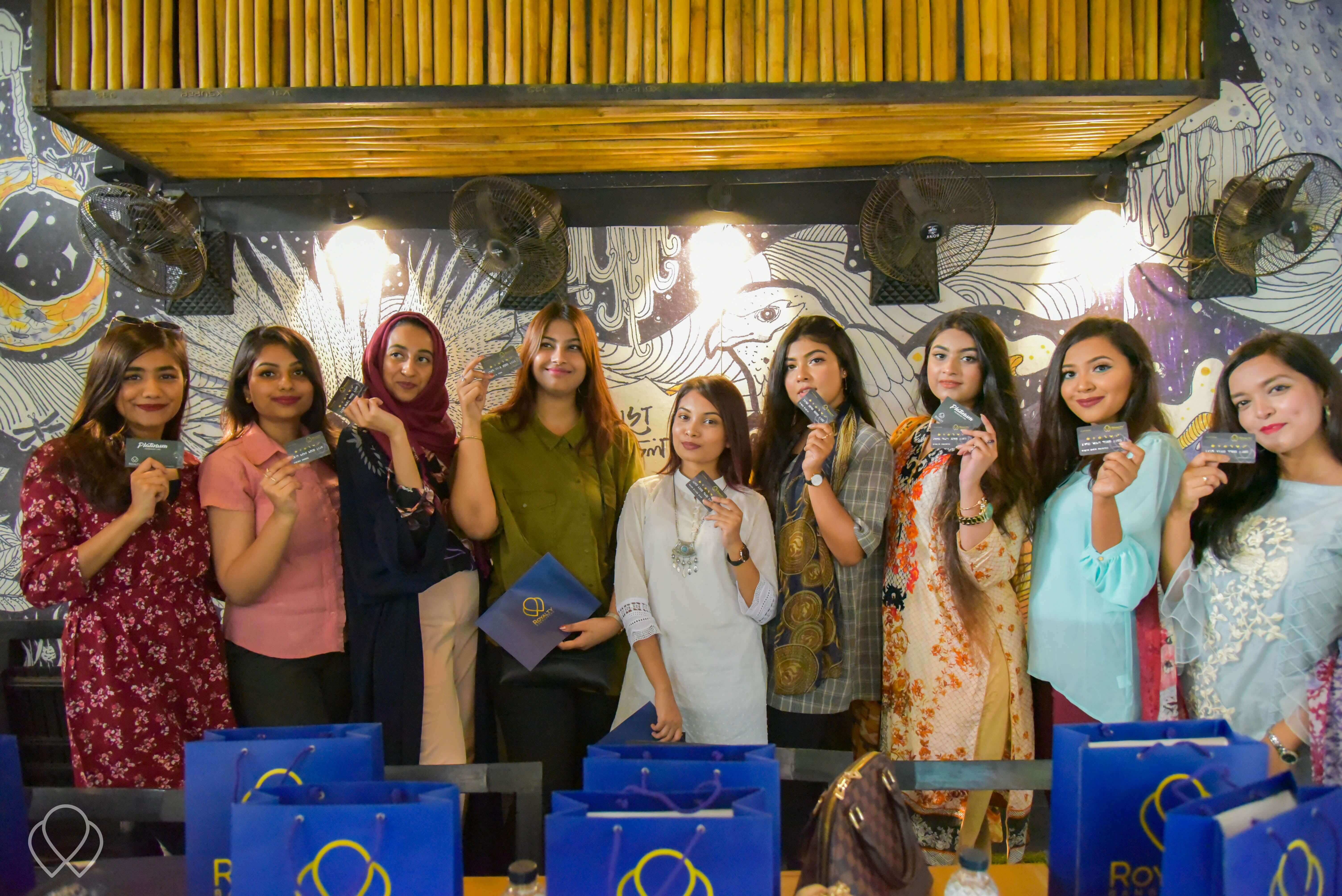 All the influencers pleased to receive their Royalty Goodies



Check out the Influencers who were present with us that day: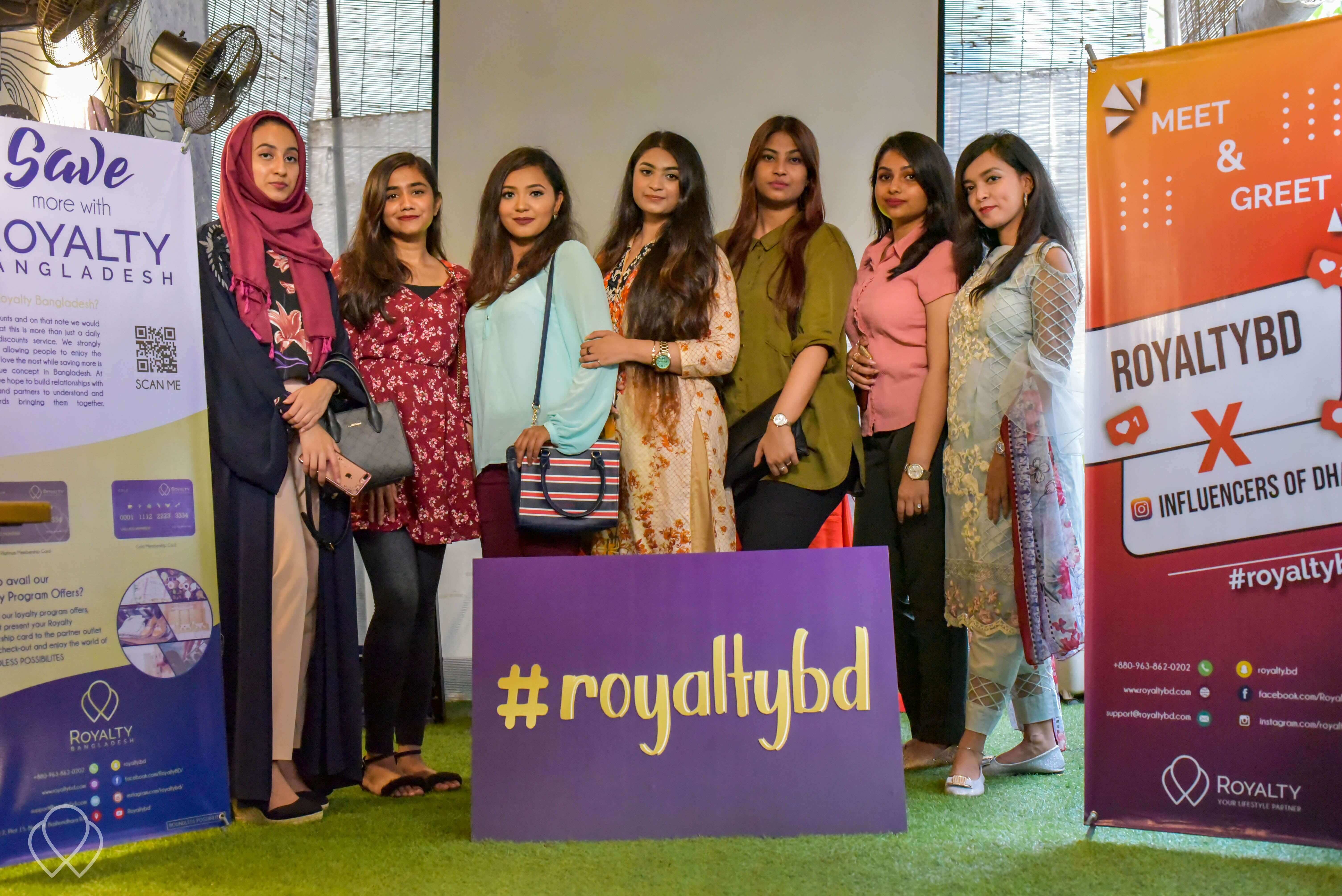 Ayesha Arobee(@foodstagram_bangladesh)
Dhakaslurps (@dhakaslurps)
Ifreet Taheea (@iffybiffys)
Nazia Zuen Anamika (@zuensbeautyblog)
Raisa Bintee Alam(@sassy__lola)
Samiha Rashid (@foodiethesam)
Sayma Tasfia (@adorbstaa)
Shazia Hussain (@vogueous_)

The Royalty Meet & Greet event was a great success special thanks to the IG influencers for making it to the event. Check out more about the event on our facebook page.