Thinking of purchasing your very own membership from Royalty? Then look no further, and follow these easy steps:
Step 1: Visit our website and click on the LOG IN/SIGN UP button on the top right or simply click here.

Step 2: Then proceed by signing up manually by entering your mobile number.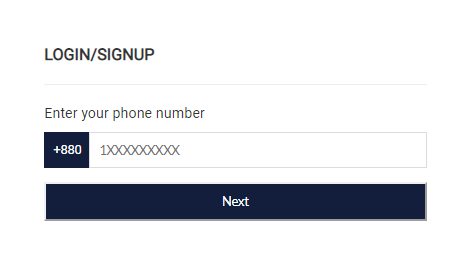 Step 3: Click on 'Next'. You will receive a 6-digit code on your phone. Enter the code in the next window to verify and continue with your sign up.

Step 4: Fill in the details and enter your own 4 digits unique PIN.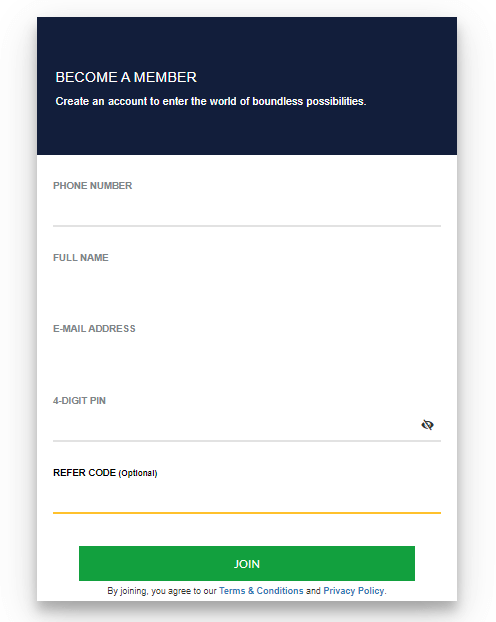 Step 5: A verification link along with a code will be sent to your email address provided. Once your email is verified, you can proceed to the payment page.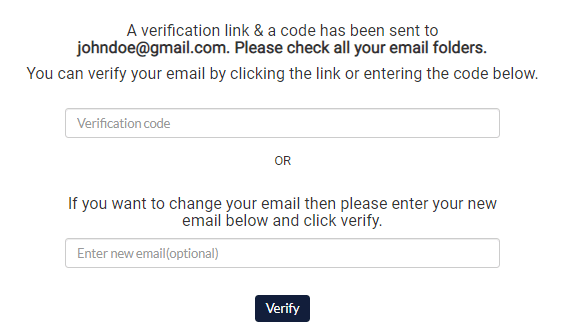 Our program: We offer three membership programs which are for 1/6/12 month(s). 
The regular prices of Royalty Memberships are:
BDT 99 for 1 month

BDT 499 for 6 months

BDT 999 for 12 months
You will have the option to purchase the membership from your account.
Step 6: You can proceed by entering a referral code or promo code (optional) and then press continue to payment.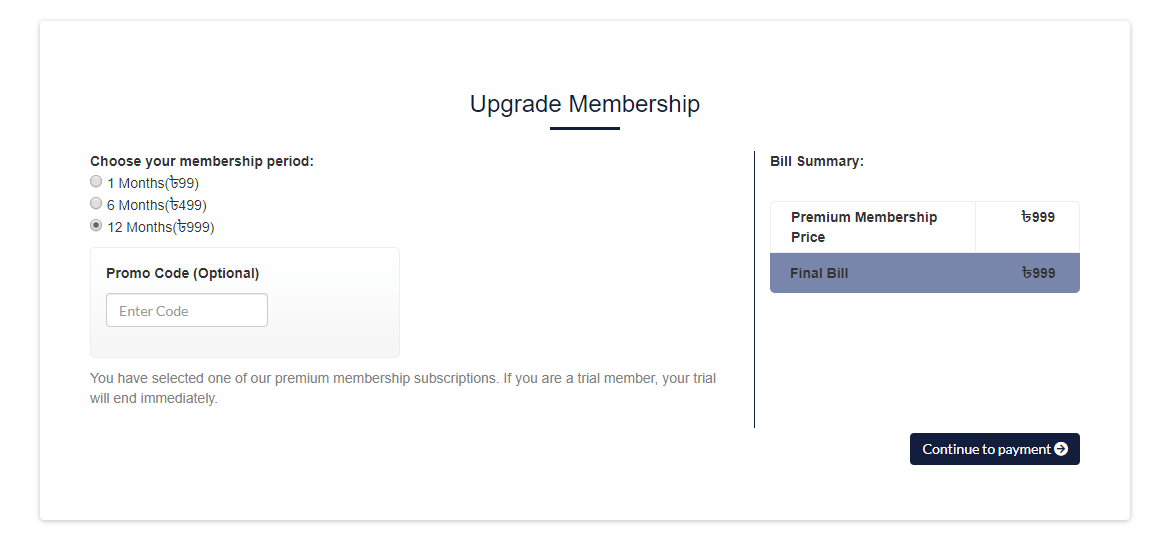 Congratulations! You are now a Royalty Member. Log in to your account and explore a world full of boundless possibilities.
Renewal of Royalty membership
If you decide to renew our membership then you can proceed by clicking on the "Renew Membership" button on your account.

Choose your desired membership plan and make the payment online (through Visa, Mastercard, AMEX Card, EBL Skybank, Qcash, Fastcash, Bkash, DBBL Mobile, Islami Bank M Cash, AB Direct, City Touch, Islami Bank, Mutual Trust Bank and Bank Asia).
Once your payment has been confirmed, you will receive a confirmation mail.
In case you have any queries, contact us at support@royaltybd.com or call us at 09638620202. We are here for you through Sunday - Thursday from 10:00 AM until 06:00 PM. You can even reach out to us on Facebook.