Congratulations! You are a member of Royalty Bangladesh. Now all you have to do is activate your card by following the easy steps given below. Once you are done with the activation, you can enjoy the benefits provided by Royalty BD. Avail discounts at our partner outlets by activating today!
Step 1: Log into your Royalty user account at royaltybd.com/login
Click on the login button on the top-right corner
Step 2: Once logged in, click on the activate card button under your profile picture and insert the 16 digit number from the printed card. Then press submit.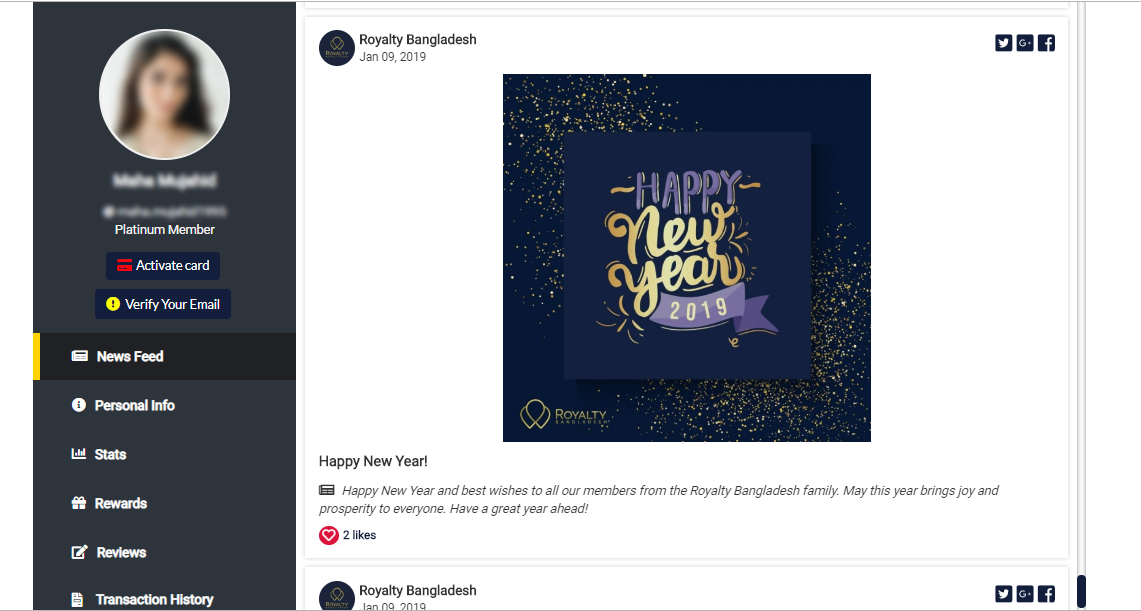 Click on the Activate Card button.
Step 3: Upon submitting your card number, a verification code will be sent to your registered phone. Insert the code and submit.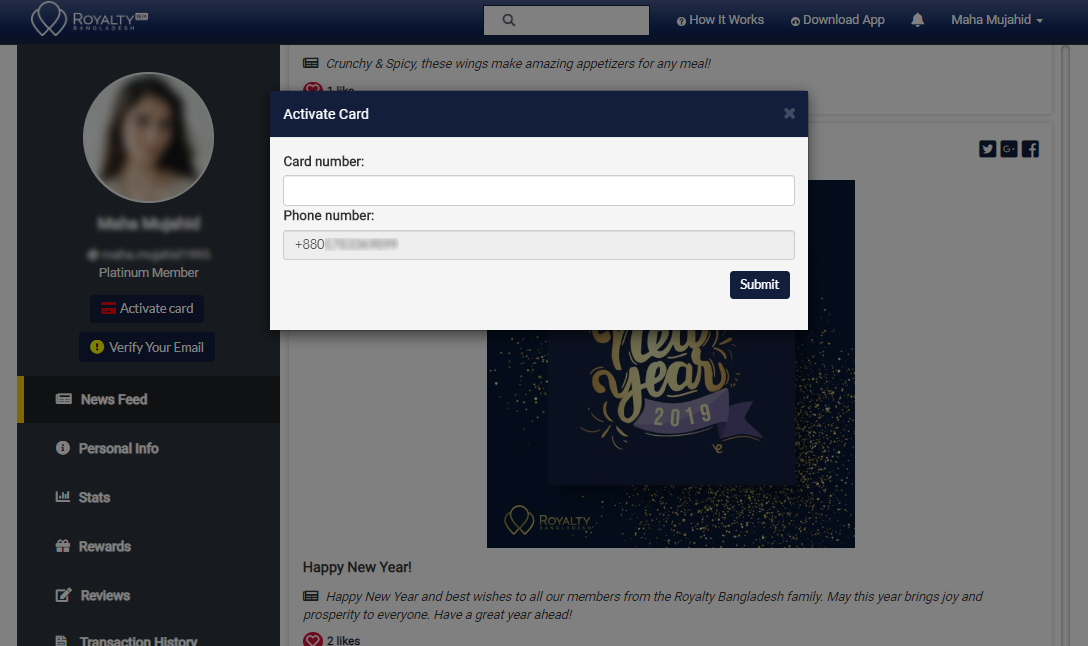 Enter your 16-digit card number.
Congratulations! Your activation is successful.